Hello,
I'm Emily Crowley-Wroe, a professionally trained garden designer living and working in the Cotswolds. I've been a keen gardener and plant enthusiast ever since owning my very first garden in Oxford 15 years ago.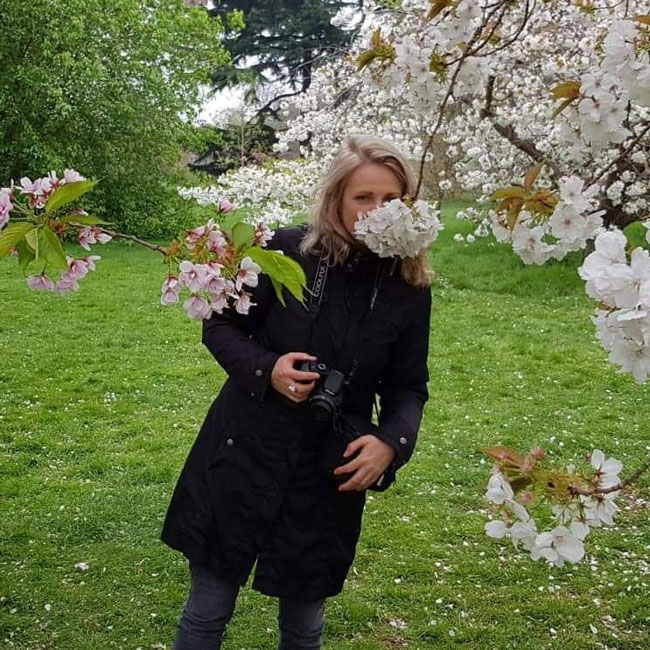 After a career in publishing marketing and having my second child, I decided to follow my passion for horticulture and develop my knowledge of plants by working in plant nurseries.
Talking to customers about how to improve their gardens and moving into a new house with gardens that don't quite work for us, I wanted to learn how to create well designed outside spaces. That's when I embarked on a life-changing course at The Cotswold Gardening School. From here April House Garden Design was born.
I spent 7 years studying and writing about literature (I have a PhD in literature and published articles on contemporary British fiction) so I'm also passionate about storytelling and interested in the narrative and transformative power of gardens. As well as being functional, productive and sustainable, gardens have the capability to tell stories in many ways and take us on journeys to other imaginative spaces.
I'm currently working on residential projects the Gloucestershire area and despite two cancelled RHS shows due to COVID hope to bring my show garden to the RHS Malvern Spring Show in 2022. The Hide Garden explores how gardens can transport us to places we love and feel happy in.
As a pre-registered member of the Society of Garden Designers I'm committed to continued professional development and am working towards full membership as well as developing skills in 3D rendering.
When I'm not in the garden, designing gardens or visiting gardens, I enjoy walking around my local nature reserve, Yoga, Crossfit and reading/talking about novels (and gardens).
I feel excited to be on a journey where I can help people find joy through their gardens and look forward to sharing this with you.